* Credit cards are now being accepted by a 3rd party vendors, any and all additional fees in conjunction with paying by credit card are collected by them as a convenience fee and not by this Court, the County of Schuylkill or the Commonwealth of Pennsylvania. You may avoid these fees by paying in person, by cash, check or money order, at the District Court.
*N*E*W*
Special Considerations when Paying by Credit Card. Please read all before leaving this site to pay by credit card.
1. If paying by credit card, you must remit the entire amount, partial payments will not be accepted.
2. If any of the boxes/fields on the citations are blank, in the fines and costs area of the citation, you must call the court for the correct amount. See examples at bottom of page.
3. You must enter your plea of 'Not Guilty" or "Guilty" and the plea must be the same for all citations, even if you are only contesting one of the citations. You can inform the Judge at the time of trial which citations are being contested.
4. If you are beyond the 10 days with which to respond/plea to the citation you must call the court to see if there are any additional fees or costs.
If you are ready to pay now by
credit card, and you wish to call in your number (at a higher courtesy fee), please call:
800-701-8560
Or you can pay a lower fee by clicking the Visa/MC logo below, at which time you will be leaving the District Court website and taken to the e-pay system for the secure processing of your information.
<![if !vml]>
<![endif]>
<![if !vml]>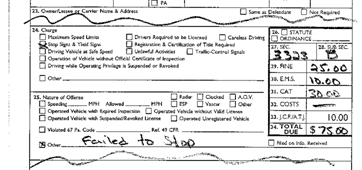 <![endif]>
Correct Amount - Pay $75.00
Ticket Issued in conjunction with another Citation and 'Costs' are only on 1 Citation – Line drawn through costs box by officer.
<![if !vml]>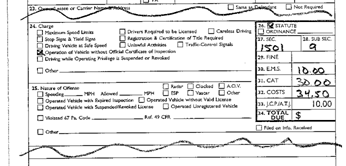 <![endif]>
Incorrect. Fine/Total boxes blank. Call Court.
<![if !vml]>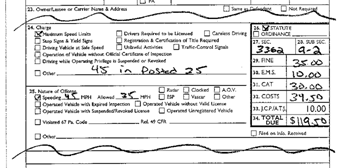 <![endif]>
Correct. Pay $119.50
<![if !vml]>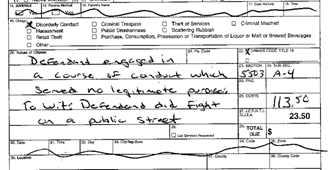 <![endif]>
Incorrect. Fine/Total boxes blank. Call Court.